Introduction
Hello, there! For those who do not know me, my name is Joeysticks, or Joey, for short, and this is my gift for all the women in Legends of Runeterra community. This article is a celebration of everything the women in the community are and have done for Legends of Runeterra.
Honestly, I do not want this to be about anything other than them, who they really are, and their existence and experience in this little gaming world, so I won't fill this introduction with any empty words, as it so often happens on this date. This article will cover key points of what they've sent me, in their own words, and I hope that you read them carefully.
For International Women's Day, we conducted and compiled a series of interviews with influent women in the community, be them content creators, players, tourney organizers, community managers and much more. I tried to be as inclusive as possible, as far as I was allowed, because true representation means including everyone, not only those who seem most relevant or have the biggest numbers.
Without further ado, I present to you, the women of LoR:
SpiderMansion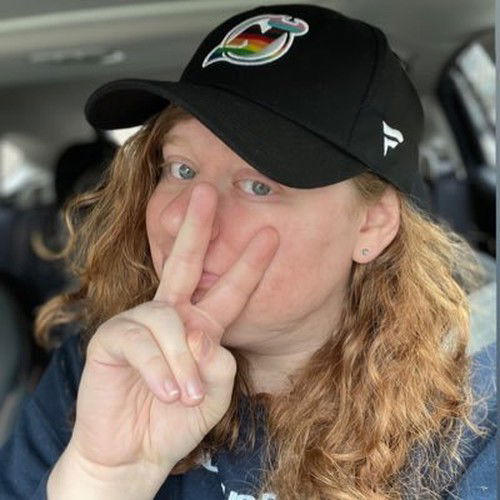 Hannah, or "SpiderMansion", is 28 years old and lives in the USA.
She started playing the game during Call of the Mountain
, and has since topped a few grassroots tournaments, besides almost "squeezing her way onto the worlds waitlist", which she hopes to qualify for this year. One of her favorite aspects of the game is the mana and priority systems.
She really loves the LoR community, and has made many friends through the game, but she hopes the trans women community in LoR like herself can grow more, something I hope this article will somehow help.
"I have heard people say things like "women are worse at video games" which I'd always like to silence."
Fun facts: Mansion calls herself a "NJ Devils Enjoyer". She is unapologetically a woman who loves other women and is married. One of her favorite cards currently is Lord Broadmane.
Social Media:
@spider_mansion (Twitter)
Spider Mansion #0675 (Discord)
Captain Sarah
Sarah, or "Captain Sarah", is 30 years old and lives in Canada.
A veteran of the card game genre, Sarah has played Pokémon and Yu-Gi-Oh!TCG as a kid, graduating into Magic:The Gathering in her later years. Her love for the genre was so great, she even manufactured her own card game "on the back of her dad's old business cards". She even won her first Magic tournament after buying the premade "pirates" deck when she started in "Ixalan". She started playing LoR right after the announcement, as she was a big fan of the IP and the digital format, and hasn't looked back.
Her favorite things to do in LoR is building jank decks and playing Bilgewater, as her love for the region is well-known. She is also the main mod of the game's subreddit, though she feels the community is a great part of that achievement. In game, she has reached high ranks, opting to stay in Diamond for "better-looking icons", and has qualified for the Seasonal's waitlist with a "ridiculous lineup of Cask/Prankster burn, Elnuks and Mono Ionia Lulu".
One of her greatest goals is to welcome new players into the community. She takes time to sit down with them and explain everything they might have questions about, helps them with the game and with finding a way for them to have fun with it.
"I see too many players pushing meta decks or telling new players their ideas are not viable or won't function. I think it's ok to educate and guide people, but we shouldn't be snuffing out the spark of creativity new eyes on the game provides.".
Fun Facts: Captain Sarah's DMs are "always open" for those who'd like her help. She sometimes fears people find her "moderator" status too intimidating, as she truly just wants to help other players.
Social Media:
Sarah#0001 (Discord)
PuffballPanda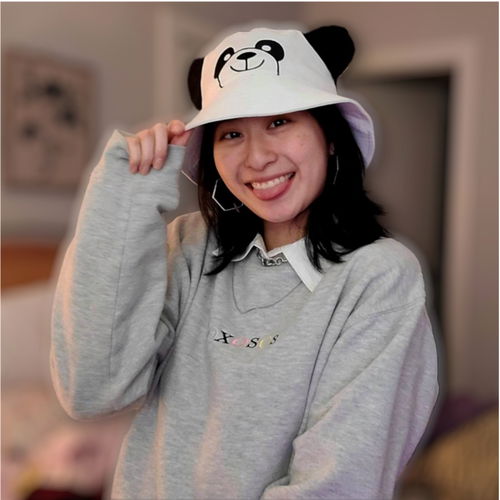 Larissa, or "Puffballpanda" is Chinese American and is 25 years old.
During the COVID-19 pandemic, Panda started playing LoR with her college housemates during the Rising Tides
expansion. As they stopped playing, Panda not only fell in love with the game and continued playing, but also started streaming it on Twitch regularly, where she built a community of her own. LoR is her first TCG, but she really enjoyed learning "the ins and outs of card mechanics and different kinds of play styles", besides being mentally, creatively and competitively stimulating for her.
Puffballpanda's confidence has grown since she started playing and streaming the game, and now she proudly states she has "a few Seasonals under her belt" as an open rounds player, besides peaking at 330 LP. She made 6-3 on a seasonal with Leona Diana Shurima. However, she also states that some of the issues she faced as a woman was dealing with having to "prove player ability" constantly.
"It is undeniable that women in gaming generally have more to prove as a result of being in the minority, thus are needlessly fighting an uphill battle."
Fun Facts: Puffballpanda has cosplayed a few of the characters in game, including Aspiring Chronomancer and Fanclub President. She has also hosted a RAINN Charity stream, which she is very proud of.
Social Media:
@poofballpanda (Twitter)
Puffballpanda (Twitch)
Ellzawn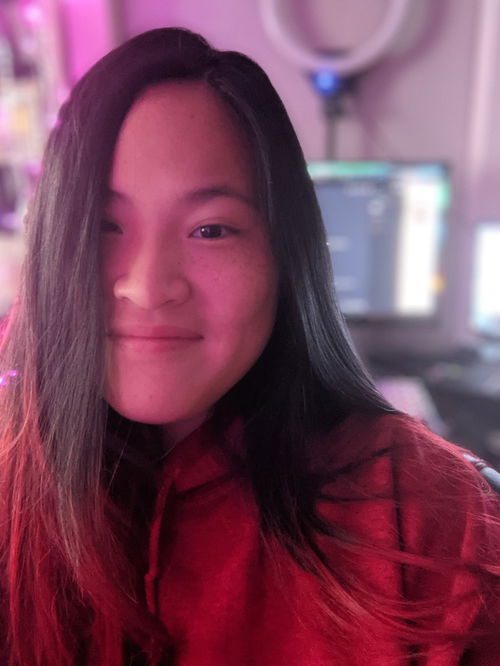 Ellzawn is 26 and lives in America.
She started playing LoR after a few friends recommended it, and she was "falling out of an MTG phase". Expeditions were her entryway, and she fell in love with the cards and the styles. The turn structure, visual effects and the community solidified her into Legends of Runeterra history.
Ellzawn is also an avid deck builder and competitive player at heart: She took a Teemo/Viktor deck to gold, then made it to Masters twice and even competed in the latest Seasonals, besides also "solo-hosting" two tourneys. This backstage experience has made her wish the game had more opportunity for alternative game modes to shine, such as "support for players making custom decks that break the usual game rules."
Some of her biggest issues have been dealing with how she is "perceived on stream" as a woman, and dealing with other negative stereotypes.
"I think resilience is an important factor in my life in general. I've definitely had experiences because of being a woman that pushed me hard . . . and taught me to bounce back harder."
Fun Facts: Ellzawn has once drawn 6 champions in one hand, and "loves memes more than breathing sometimes".
Social Media:
@ellzawn (Twitter)
Ellzawn (Twitch)
Rolyattack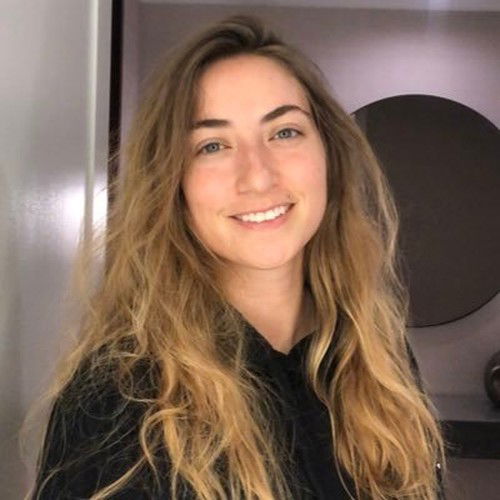 Roly mentioned in a video interview that one of her greatest achievements in the game was reaching Masters while live on Twitch, when her chatters showed overwhelming support and kindness. It was a moment she states as one of the top moments in her life.
The aspect of the community she highlights the most is how helpful everyone is.
"You could just reach out to everyone for help, it's really lovely."
If there was something she could change, though, it would be the "dead game mentality" that plagues the community sometimes as complaints hits social media.
Fun Fact: Roly is a self-declared Aggro player, skilled particularly in the Pirates deck. She is one of the few people in the community that knows the "Fiora Questionmark" emote is actually "Miss Fortune's.
Social Media:
@rolyattack (Twitter)
Rolyattack (Youtube and Twitch)
Letzera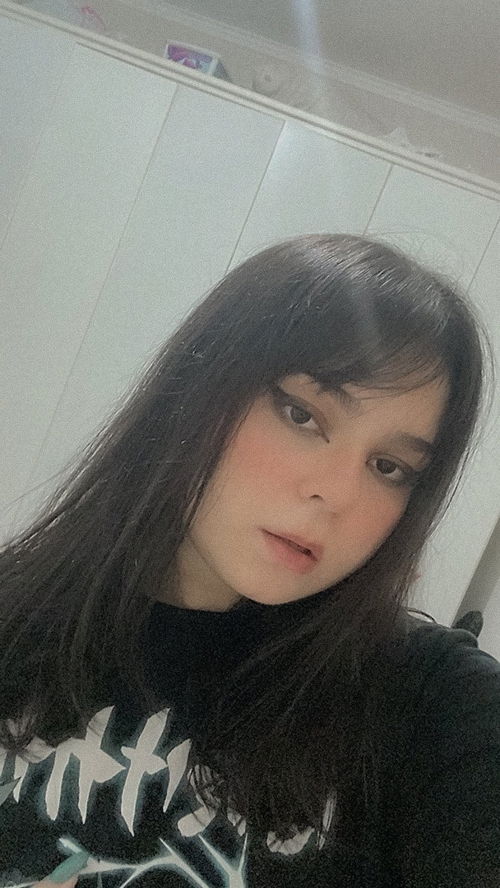 Letzera is from Brazil, and is currently 18 years old.
She started playing back when she started watching Yangzera play all day. As their relationship bloomed, so did her love for the game. She was drawn in by the beautiful artwork and the active community.
She is a competitive player, and has managed to get to diamond in the first season she played, as well as getting into Masters the rest of the seasons. She has also participated in many tournaments and topped most that she did take part on.
One of the biggest issues she faced as a woman was not being recognized as her own person outside of her relationship with Yang.
"This made it seem like no one took my opinion seriously, which discouraged me from looking for people to scrim with me, beyond a select few, and discouraged me from wanting to compete."
Letzera wishes the women in the community would band together more, even though the reporting of bad individuals and protective measures the feminine community takes are something she acknowledges is done in "unity".
Fun Facts: Letzera has recently been admitted into college, and will start her studies soon. She also has a cat named Zed.
Social Media:
@intosmokes (Twitter)
Lunayah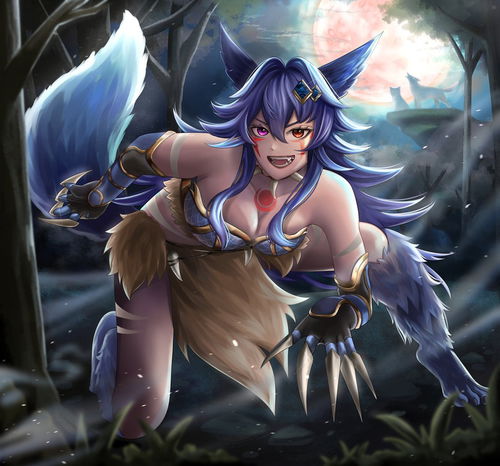 Luna is a 22-year-old trans woman from Belgium. She is a VTuber, content creator and competitive player for TKG.
Her journey with LoR started in open beta. One of the things that hooked her from the start was how well the Dev team handled the game and how deep it delved into the lore. As time passed, she found herself making ties to the community and stuck around. Besides that, she really praises the game's "free-to-play" aspect.
Luna has made Top 8 in the World Ender Seasonals, but what she says she's most proud of is of the community she has built with her content creation and streams. The release of her Vtuber model, coming up soon to her channel, is something that makes her proud, as her journey hasn't been easy:
"I do hope I can keep getting better at making content and at making viewers have a great time!."
She hopes we can keep the community as healthy as possible, and avoid fighting so much with one another over opinions on the meta or the cards. "We can agree to disagree."
Fun Facts: Luna's Vtuber model has already been revealed on her Twitter page. Though she admits she plays very slow, she asks for her opponents to have patience, as it's never on purpose.
Social Media:
@lunayah__ (Twitter)
Lunnayah (Twitch)
Leela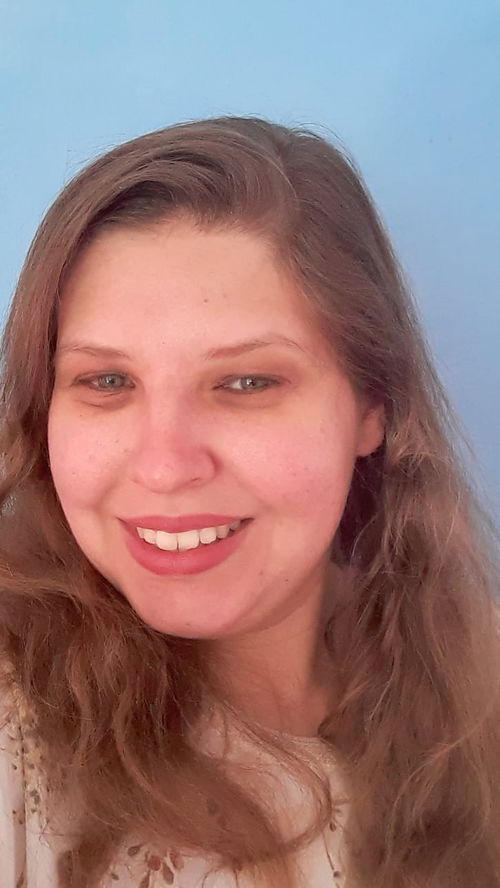 Leela is 33-years-old and is a mother to a little girl, from Brazil.
Another veteran of card games, Leela made the switch from Hearthstone to LoR, after becoming worried about the future of the former game's competitive scene. Ever since then, she has fallen in love with the game, its free-to-play aspect, its community, competitive format and much more.
She has taken part in two editions of the Giantslayer Brazil's Fight Night, and managed to grab a few dollars in prizes for herself on them. She also works as a designer for many of the game's projects, and works as part of the Lotus organization, which hosts tournaments and creates contents such as the Lotuscast, available on Spotify.
The fact that she could devote herself to the game casually has been one of her greatest joys. As her daughter was 1 and a half years old when she started playing and is now 4, the fact that she could play short matches and still feel like a part of the community was huge for her.
"Keeping myself entertained with a singleplayer game whose matches are faster than other games, and it provided my gamer self with more love."
Leela was also overwhelmed by the support and strength women in LoR had compared to other games. In Hearthstone, she notes, people were up in flames because some of the invitational events had more women in them, and in LoR, that was never an issue, in fact, women's presence has always been encouraged.
She is immensely grateful for the community and those who supported her, and wishes she could give back tenfold the love she was offered.
Fun fact: Leela is a firm believer of "only play if you're having fun". She thinks it's okay to take a break, we all need one sometimes.
Social Media:
@leelazdesign (Twitter)
Mafraju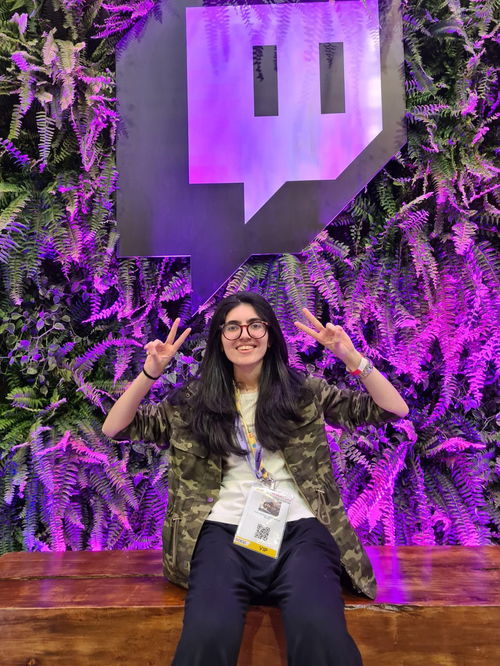 Mafraju is 22 years old and is from Brazil. She is a law student when she's not streaming or playing LoR.
Mafraju started playing and streaming LoR at the beginning of the pandemic, and quickly rose her ranks to Masters, becoming a powerhouse in the competitive scene. One of the things that captured her heart regarding LoR was the community, which she states has always been there for her, through thick and thin.
She has participated in many Seasonal tournaments as an open rounds player, a few dozen of Fight Night editions, and is currently participating in the unique Champion Draft Series, an 8-week-long tournament that focuses on unique deckbuilding.
One of the things that has kept her going was the support she received from other women in the community:
"As soon as I started playing, women in the community helped me with tips and encouraged me to keep going."
Fun Fact: Mafraju loves jamming out while playing to ease her nerves. Some of her favorite decks are Lurk and the Zilean Time Bomb printer deck.
Social Media:
@divatimberlake (Twitter)
Mafraju (Twitch)
Mahsgarbi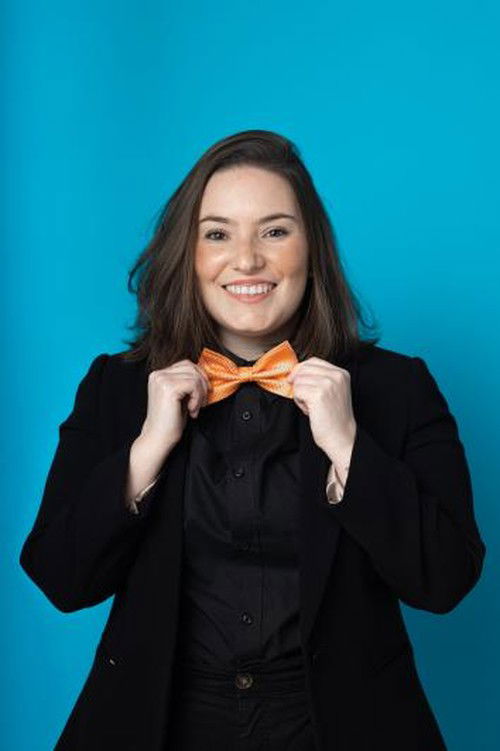 Marcela Sgarbi, or "MahSgarbi" is a content creator for LoR, Valorant and other Riot Games, currently living in São Paulo.
Mah started playing LoR very early on, in the game's first year. As soon as she realized there were more women playing and making content, she was eager to put herself out there and bring more to the table as a woman playing and creating content.
After quickly building a community of her own, she started casting a weekly tournament for the Brazilian community, alongside a handful of other women in the community, such as Kakarota and me, Joeysticks. She pioneered a few of the community's most inclusive events, such as the all LGBTQIA+ tournament, supported by Riot, and an all-female tournament back with Giantslayer for 2022's International Women's Day.
She has been a part of the game's first seasonal editions and cast the first Runeterra Worlds back in 2021, something she is very proud of, as she was the first woman to take part in the casting table for both these events.
She loves the LoR community, and laments to say we were once more united than what we are today
"I'm very proud of being the first woman to cast a few of the official events, as I paved the way for many more that came after me."
Fun Fact: MahSgarbi is 5'0 in real life. Aside from LoR, she also creates content for Valorant and Fortnite, and has even delved into literature content creation on her channel.
Social Media:
@mahsgarbi (Twitter)
MahSgarbi (Twitch and Youtube)
Sweetblood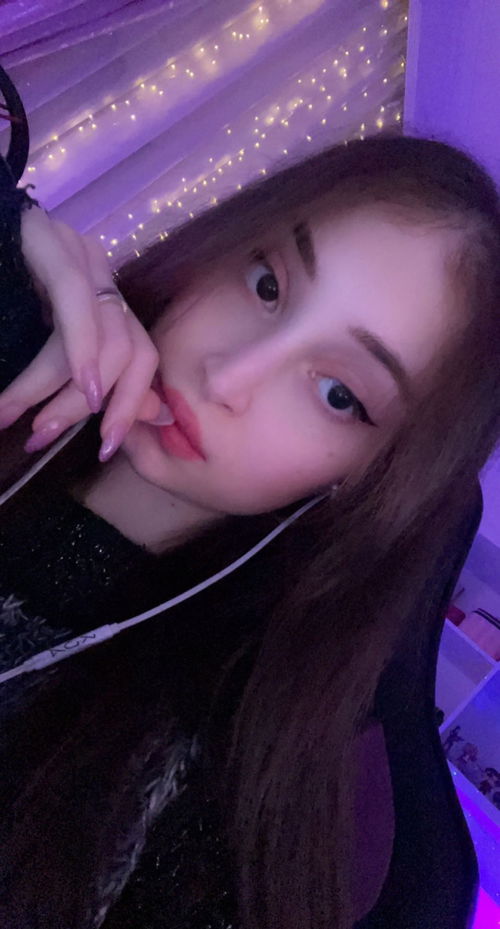 Konstantina, or "Sweetblood", is 23 years old and lives in Greece, originally a German native.
She started playing LoR after stumbling upon it on her phone's app store. She was interested in this card game Riot had created and decided to give it a chance. Though she had never played a TCG before, she was instantly hooked, as it was a nice change of pace from the FPS games she usually plays and streams.
One of her biggest accomplishments has been creating a nice community in LoR, and becoming Fnatic's first content creator for the game. She notes that LoR is not at all toxic when compared to the other communities she takes part in, such as Valorant's.
"I want to thank the LoR community for helping me grow as a gamer and a streamer! For being amazing, and to never let others judge you for what deck you love playing, let them keep surrendering and being salty."
Fun Fact: Sweetblood is an avid supporter of the now retired game mode for LoR, 2v2 format, and wishes it was brought back to the game with the option of inviting 4 other friends to play together.
Social Media:
@michkonstantina (Twitter)
SweetBlood4 (Twitch)
Nips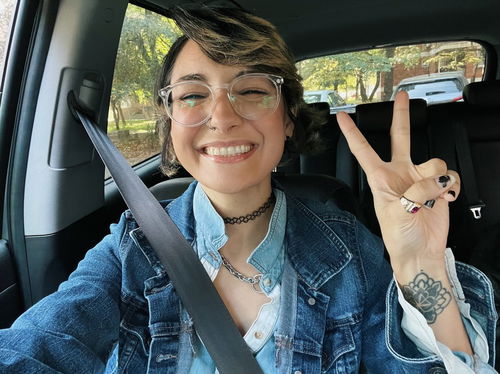 Nips, or Nicole, is 32 years old and is currently living in Serbia. She is an American of Dominican and Spanish descent.
Card games have been a part of Nip's life since college, when she started playing Yu-Gi-Oh!, even playing competitively for a while. After that, she migrated to Hearthstone, but the increase in RNG led her to LoR, which she tried twice before getting into it for good at the time of the Beyond the Bandlewood
release. The game's openness regarding deck building was one of the things that captured her heart, besides the gorgeous art styles.
Nips is one of the game's greatest deckbuilders. She enjoys building homebrews that are strong enough to take down some serious competition in competitive formats, a feat she says got easier when she met her current partner, "CockyBoky", which encouraged and supported all her decks. Together, they've taken one of her brews to Seasonals, even managing to grab a Top 32.
A few of her wishes moving forward for the game are different game modes, a proper "rulebook", and maybe an optimized card acquisition system, that would make things interesting for players without stonewalling too much of the collection. Besides that, she wishes the community were a bit kinder with words when providing feedback and discussing the game with one another.
The constant undermining of her skills as a woman has also been an issue for her, and she states even though this aspect of society shouldn't exist in the first place, it has made her persevere in the face of adversity and enhance her skills more and more.
"Be aware of and kind to the women around you and your spaces! Not just in video games! Times are changing but there's still ways to go with elevating women to where they deserve to be. Encourage them and speak up when you need to!"
Fun Fact: Nips has worked with TEAMLIQUID crafting beautiful artwork for their players. She has also created and developed a webcomic of her own called "OFFcell", which is available on her social media profiles.
Social Media:
@artbynips (Twitter)
Nips' decks: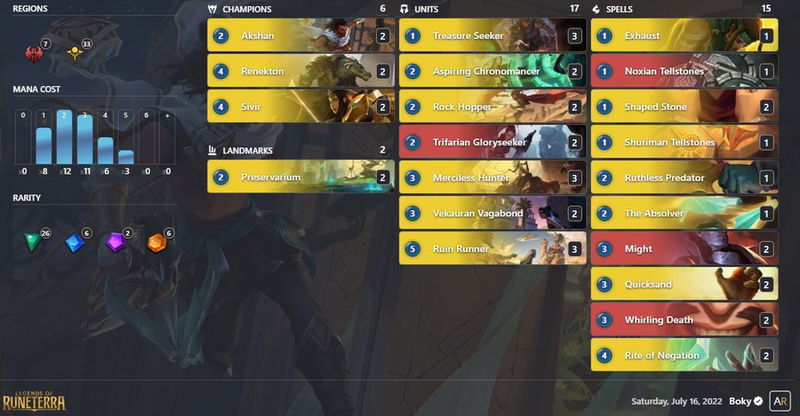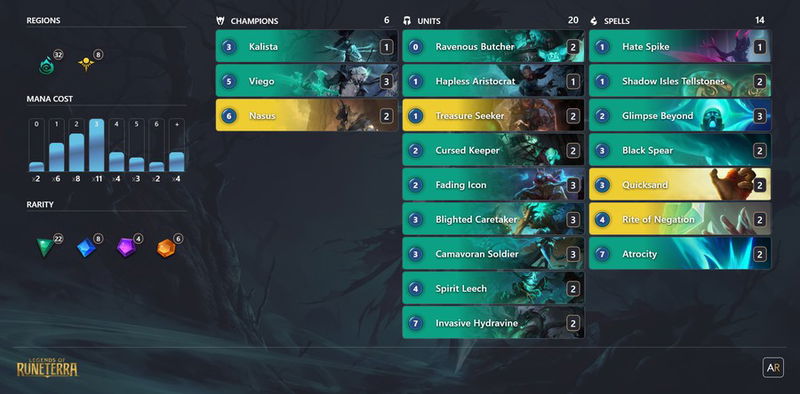 Woofpack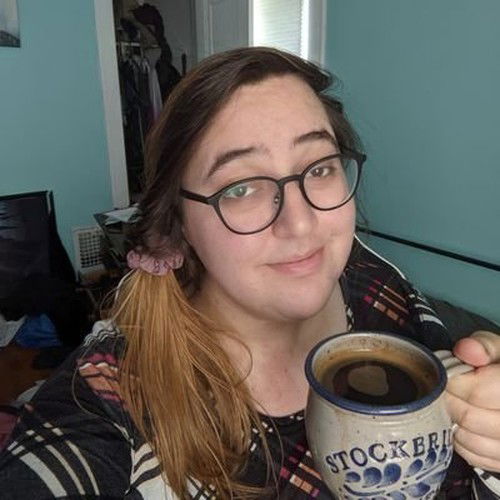 Hannah is 25, and lives in America.
This former fighting-game fan started playing LoR a year ago, when a friend convinced her to try it. The gameplay completely won her over in terms of "depth and interactivity", and since then, she has made her way into LoR's competitive scene, managing to get a "1 whole win in Aegis League", a community-led team-based tournament, besides a few participations in a couple of Seasonals.
Nevertheless, Hannah says her biggest accomplishments in LoR have been the connections she has made with other players.
"LOR players are really the sweetest folks I've had the pleasure to meet and it's real nice after the experiences I've had playing and competing in literally any other card game. I feel really lucky to get to be a part of this community to the degree I am."
Hannah also wishes the game could get a bit more love moving forward. For such a good game, it doesn't get nearly all the recognition it deserves, she says, and it should be treated with more prestige, such as Riot's other titles like TFT.
Fun Fact: She has been a fan of other women competing in games growing up, such as Scarlett, Ricky Ortiz and VKLiooon. She, herself, has made it into Tespa playoffs and Top8, and collegiate hearthstone.
Social Media:
@woofpack3 (Twitter)
AKakarota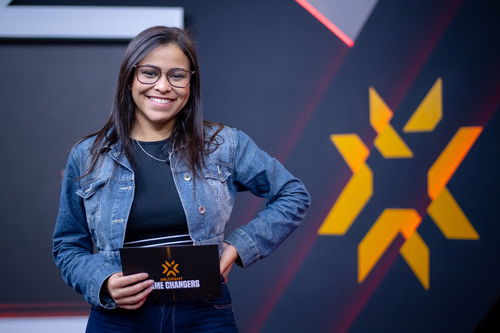 Flavia Coelho, or "aKakarota", is 26 years old and is from Brazil.
Kakarota started discovered LoR as she was looking for new games to stream and make content for, and has now dedicated more than 2 years to the game and its community. She was amazed at how her stream chat filled with people trying to help her understand the game, and has since maintained a very close relationship with the community.
Close to a year later, Kakarota became an integral part of the community's competitive scene, as she worked inside the Raise Your Flags Series grassroots tournament, and became a regular caster for the Brazilian Seasonal broadcast, a true powerhouse of her own when it comes to casting talent. Her skills were partially discovered by her dear friend "DanGG", who encouraged her to become a presenter and caster. Nowadays, she does work outside LoR too as a caster and presenter for the Brazilian Valorant scene.
"I can always remember some teams like NNT welcoming me and caring for me in a very important way for me to feel confident to carry on and continuously grow."
Kakarota wishes us women to become more united in the future, because this genre of game isn't the most welcoming to its female playerbase, historically. With the help of other community voices such as MahSgarbi and Mafraju, she wishes the female representation in not only this game, but across genres and different gaming industries becomes more common too, as more women take on the role of presenters, casters and etc.
Fun Fact: Spiders is one of Kakarota's favorite decks, a true mark of someone who, in her own words, "aims at creating content for beginners".
Social Media:
@akakarota (Twitter)
Akakarota (Twitch)
MegFerrari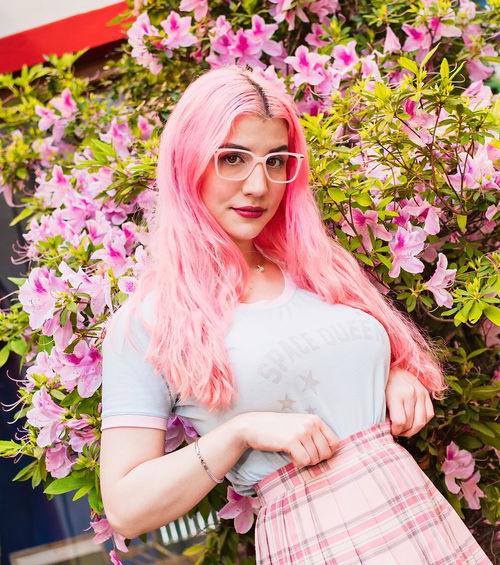 Meg is 28 years old and lives in Argentina.
She has been playing LoR since December 2020, at the height of the KDA expansion that took over the game by storm.
She has cast the Latam Seasonal Tournament broadcast twice.
"I'm sure the lor community is one of the best out there, working in or playing with other games makes you feel that difference, and that's why I'm so proud of LoR"
Social Media:
@okmegferrari (Twitter)
MegFerrari (Twitch)
Wondermelo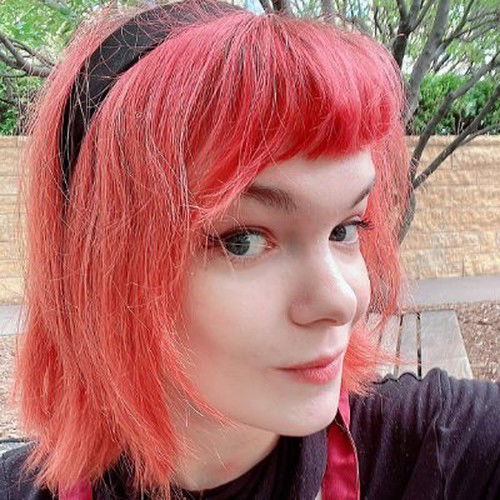 Melo is 25 years old, and lives in America.
She has been playing card games for over a decade now, her journey spanning from Cardfight Vanguard to Buddyfight, then Shadowverse, Magic and onto LoR. Another one of our veteran card gamers in LoR, Melo started playing it as it came out of beta, and her love for it hasn't dwindled since.
A few of her favorite things about the game include its expansion of the Lore, that is, the flavor texts, interactions and artwork. "Nerding out about lore" is one of her favorite things to do, Melo states.
For those who worked backstage with the Giantslayer organization, which did Fight Night tournaments for LoR, they probably already know Melo, who worked with them to promote the competitive scene, besides also creating content for the game on youtube and TikTok.
Even though her experience as a woman has included a few terrible experiences with sexist remarks and approaches, Melo states these encounters have only made her more empathetic as a person, which in turn has improved her social skills, a trait that is very useful to her in the gaming industry. Still, she wishes people were more compassionate and caring for people different from themselves:
"If you see prejudice happening in your own community, and you don't address it, then you are simply complicit in the culture."
Fun Fact: Melo also streams chess and Master Duel. She also frequents cons, where she cosplays her favorite characters.
Social Media:
@Wondermelo (Twitter)
Wondermelo (Twitch)
Joanna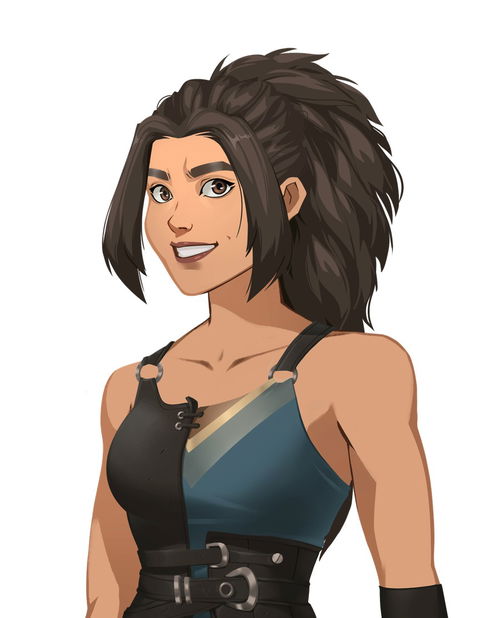 Joanna is 19 years old and is from Spain.
She started playing LoR around Rising Tides, at the height of lockdown. Ever since then, she was taken herself to Masters a few times and competed in a few tournaments, as she states that reaching that rank helped with her "ladder anxiety".
A few of her favorite things about the game include its accessibility, and how "amazing and welcoming most of the community is".
The increased awareness of women's issues and other minority groups has encouraged her to keep going, even when she is faced with verbal harassment online and in real life.
"One last thing I'd like to say is a big thank you to the entire community of LoR that has accompanied me and helped me throughout the years. It's very rare to find a whole ass game community this wholesome and caring as a woman on the Internet. I love you all so much and I can't wait to see what the future holds for us!"
Fun Fact: Joanna is one of the players who have lately been worshiping the latest Bilgewater addition to the game, Mischievous Marai. She is also a self-proclaimed "Paramore addict".
Social Media:
@laannapie (Twitter)
Silverfuse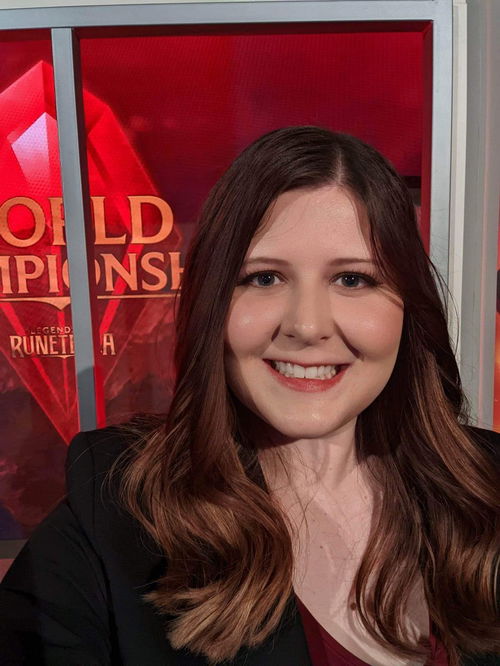 BreAnna, or "Silverfuse" is 26 years old and lives in America.
One of the biggest names in LoR content creation, Silverfuse has been creating content for LoR for over 3 years. She started playing LoR back when the game went into beta testing, and as a League of Legends fan, and a card games fan, she completely fell in love with the game.
A few of her favorite aspects about the game include how it allows for "wacky decks" that have unique synergies. The lore and the IP itself are also something Silverfuse enjoys in LoR.
Silverfuse has amassed a legion of fans on Youtube, where she posts frequent videos about her LoR creations, and one of her biggest achievements was casting the LoR 2022 World Championship, in studio, in LA, with other notable community figures.
One thing she wished the community did, however, was take more care when criticizing and providing feedback for LoR. Catering to only a handful of players is one of the issues she wants LoR to change moving forward.
Like many others in this list, Silverfuse has also struggled with being undermined just because she is a woman, but, on the other hand, she has seen much support from her fellow sisters in the community.
"Something unique about the female experience in card games and gaming in general is the camaraderie between women. The way we support each other, in and out of the game has long been my favorite positive of being a woman in the gaming space."
Fun Fact: Silverfuse took over the meta report section of the famous stat website for LoR, Mobalytics, in the latest years or so. She also enjoys TFT and has made content on her youtube channel about it.
Social Media:
@silverfuseplays (Twitter)
Silverfuse (Twitch and Youtube)
Joeysticks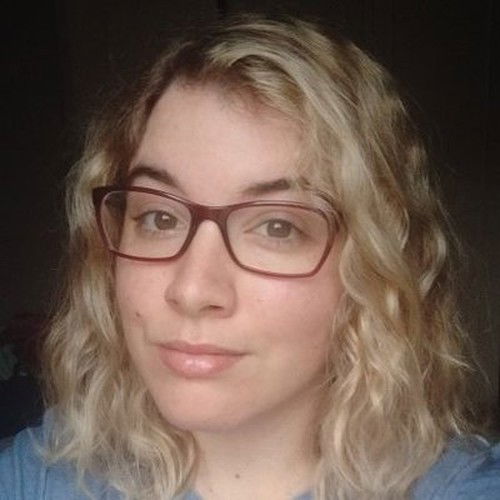 Joeysticks, or Joey, is 26 years old and lives in Rio, Brazil.
It feels a bit weird to talk about myself this way, but I know I wouldn't be able to let this one through without mentioning myself.
Hi, I'm Joey, and I have been playing and creating content for LoR and the community for almost three years now. I started playing at the start of Rising Tides, when Serket, a dear friend of mine, encouraged me to not only begin streaming, but also start playing LoR.
I had never played a card game before, but what really drew me in was the challenge it presented to me. A few of you already know this, but LoR isn't the easiest game for my autistic brain, so, besides being very pretty and already in the League of Legends world, something I have played since 2015, it stimulated my brain in a different way.
I think a few of my biggest achievements are migrating fully to the international community and being able to really build a community there. Every time I hear someone compliment me on my Twitter memes, I cry a little. Also, I'm proud to have worked on different projects for the LoR community such as this one, community tournaments, and many others.
I think a few of the biggest issues the community faces is ignoring its problems regarding toxicity and sexism. Yes, we are not the most sexist community, but we are still very sexist, and working towards lowering that influence is something I try to do every day.
Fun fact: I am scared of the ranked queue.
Social Media:
@_joeysticks (Twitter)
Joeysticks (Twitch and Youtube)
Other Notable Women
In this section of the article, I would like to highlight a few of the women in LoR I didn't get a chance to speak to, but definitely deserve recognition:
> Spidz, competitive player and content creator (Twitter: SpidzWT)
> Lizzie, competitive player
> Mihako, cosplayer for Riot Games (Twitter: Mihako_oficial)
> PretaWitch, competitive player and content creator (Twitter: Pretawitch, Twitch: Pretawitch)
> Monja, brazilian community manager for TFT, Riot Forge and Legends of Runeterra
> Amwe, former content creator for LoR
> Calloneta, LoR twitter personality
> Sadalbari, competitive player (Twitter: SadalbariStern)
Final Words
On this International Women's Day, Listen to women. Uplift women. Support women. Though our community is on its way to becoming the best Riot community out there, we still have a lot to learn before we can actively be proud. I hope reading about these women, learning about their experiences and their achievements have helped all who read this article understand how important it is to see us as actual human beings deserving of respect.
Happy International Women's Day.