Earlier this month
, Legends of Runeterra Game Director Dave Guskin let us know they would be launching a new project called "Community Card Kitchen", which would involve community members in the process of crafting a new card to become part of the game's history. This initiative would bring community members together as they decide the card's region, text, effects, and even flavor text.
It's now a week later and the first phase of this process, called a "voting process" has begun for this new card. Game Designers Riot Vriss (Frank Skarren) and Aaron Barich announced more details about this project and also introduced the first step in this creation: The Region voting step.
To decide from which region this card will be, a voting process in what seems like a "Single Elimination" tournament bracket has begun: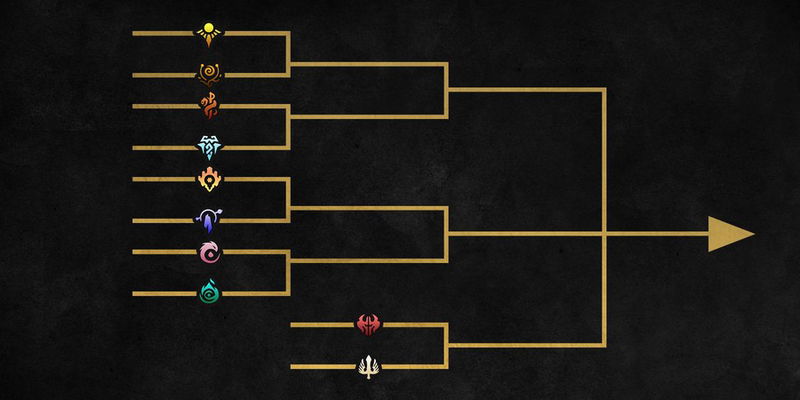 This first round has the regions Bandlecity x Shurima ; Bilgewater x Freljord ; Piltover&Zaun x Targon and Ionia x Shadow Isles, for voters to choose from. From then on, after the first round is finished, it seems two more rounds will be up until the card's final region is decided.
Players can vote through a Google Form shared on the Legends of Runeterra main website and social media, for one week until the next phase starts. The second voting step for region should begin on April 18th if we go through that schedule.
More information about the "Community Card Kitchen" project can be accessed in the video below: