As with all popular digital games, Legends of Runeterra has a very active, attentive and passionate player base on social media, and players keep their eyes out for every hint of positivity and news regarding their beloved game. Though at times the community might seem a bit pessimistic, considering how this TCG seems to be Riot's neglected child in terms of advertisement and exposure, by all accounts, it appears that Legends of Runeterra's popularity has been greatly underestimated.
On April 30th, a Reddit user by the handle u/Saidin_Seeker posted a screenshot of the Path of Champions Beta Monthly Challenge Leaderboard which contained very interesting numbers for the game. The Path of Champions Beta Monthly Challenge is a new feature introduced at the start of the latest season, Glory In Navori, released on March 29th. This new game mode offers players a series of challenges to complete in the game mode Path of Champions, a rogue-like PvE mode for Legends of Runeterra.
What was surprising about this image is the number of players which were included in the leaderboard of points for this challenge: 170,000 for the EMEA (Europe/Middle East/Africa) server alone. Very quickly, other players took screenshots of the other servers, the Americas and Asia-Pacific servers, and after some quick math, the combined number of players included in these leaderboards across the world went up to almost 600,000 players.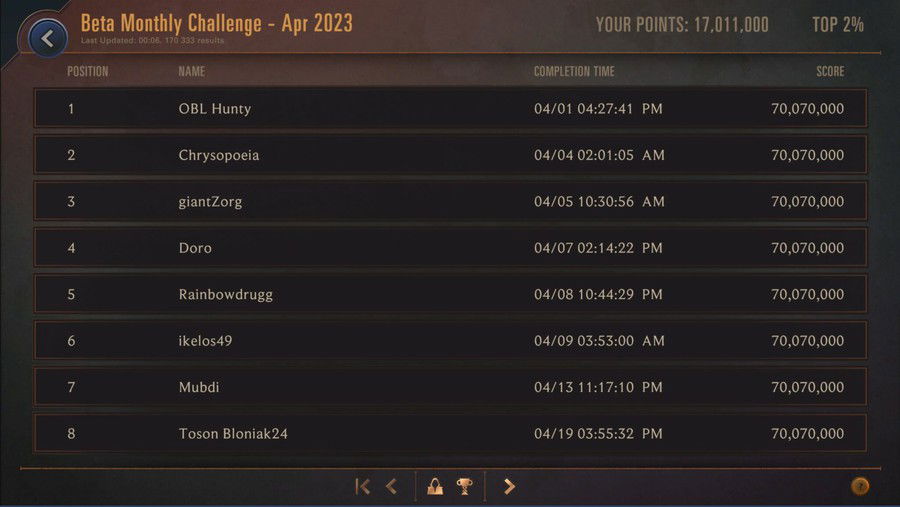 But what does this number mean? This is only the number for the Path of Champions Beta Monthly Challenge Leaderboard, so, though it's a nice number, it doesn't mean much, right? It could be hoarding inactive accounts. Well, after some digging, players discovered on Twitter a few clues that might point to the conclusion that this number only counts somewhat active accounts.
Players Yangzera, Glór, Lunayah and Joeysticks put on their detective hats to figure this one out and made a few discoveries.
The first was that this leaderboard didn't count all the accounts on the servers. That one was a bit obvious, as it is a Path of Champions leaderboard after all, and there are players worldwide who don't even play the PvE mode. After some digging and messing around with their own accounts, players found out not all accounts were automatically included in the leaderboard.
So, which accounts were included? To find that out, players checked if their friends who never played Path before were included in the leaderboard, and they weren't. It was proposed that players who weren't at a certain Legend Level in Path of Champions didn't appear in the leaderboard, so, the theory was made that this leaderboard probably included players who were at least Legend Level 15 in Path of Champions, which requires a certain game time in itself.
But, as there were reports of the Friend's rankings mode being bugged, Yangzera, a player who claimed he wasn't Legend Level 15, scrolled up until he found his own name on the leaderboard and concluded they had to click on the leaderboard to get in it, and it would count only the players who had done so in the past month. As the discovery was made on the last day of April and the leaderboard is reset every month, it is fairly reasonable to think the leaderboard serves as a measure for active PvE players.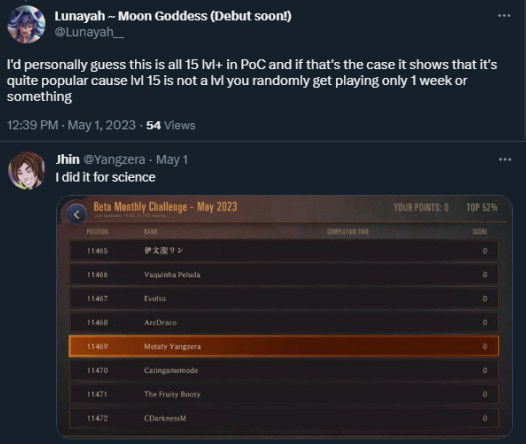 It was fair to conclude the 600,000 number only included active accounts in the last month, which is already great news for Legends of Runeterra. Furthermore, players also commented on the fact that there was still the whole competitive player base of the game, referring to players who had never touched Path of Champions before, to consider, so odds are this number is only the minimum confirmed active players.
However, it's necessary to point out here that Legends of Runeterra devs have said before that PvE players make up for the majority of their player base by a great margin, which probably means this number won't grow that much once the competitive player base is added.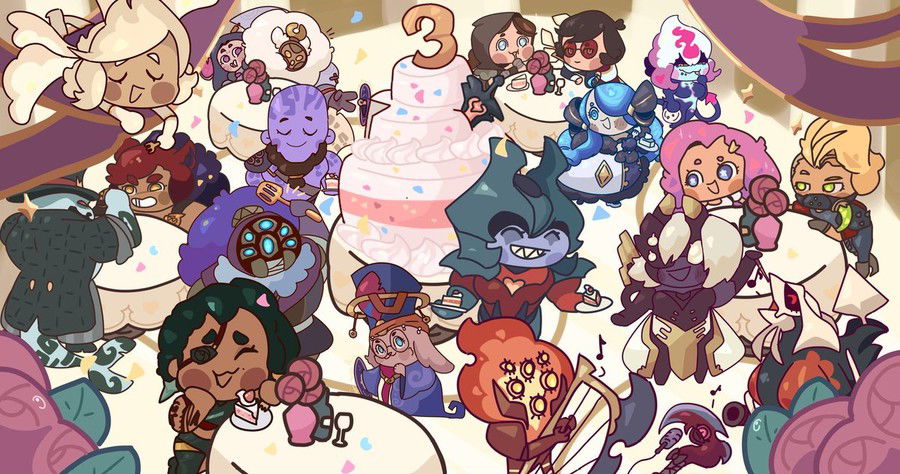 Certainly, this is welcome news for the Legends of Runeterra fan base, which for so long wondered if the game was in danger of going offline due to how little it receives incentive from its company, Riot Games, which has found more visible success with titles such as League of Legends, Valorant, Teamfight Tactics, Wild Rift, etc. Maybe now not only fans can look up to brighter futures ahead, but also Riot Games may see the potential of Legends of Runeterra, if not at least for its PvE mode.