Legends of Runeterra has just announced another great addition to their developer team: Paulo Vitor Damo da Rosa!
The announcement was made on Twitter by the legendary Magic: The Gathering pro: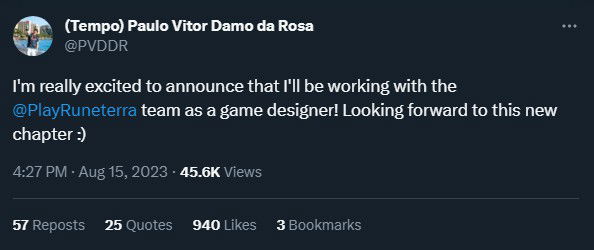 This is just one of the many additions made to the team over the course of this year. Da Rosa will be joining the team as Game Designer, as stated above, a role which isn't that clear. However, other designers in LoR do a bit of everything, from card design, live balance, and among other roles.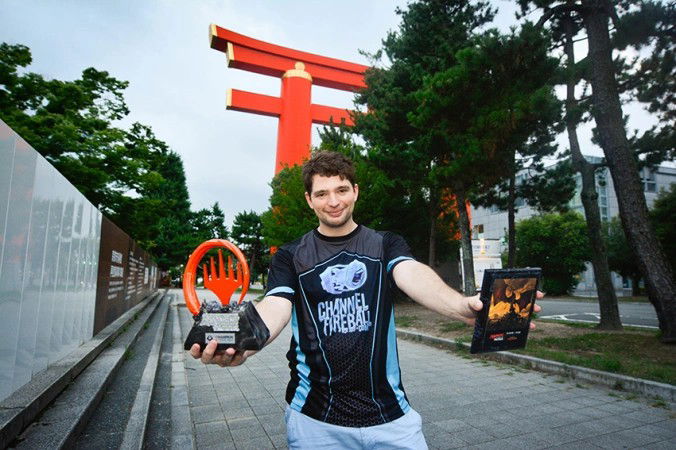 Paulo Vitor Damo da Rosa is a very well-known name for anyone who keeps up with Magic: The Gathering. He's one of the highest earners ($1,071,085 total) in competitive MTG, if not the highest, and has an extensive record which spans since 2000, when he started attending tournaments.
Among his most famous achievements, he spans a record of over 40 expressive results at Pro Tours, including 5 victories, and was the winner of the 2020 Magic:The Gathering World Championship. He was also the first South American player to enter the Hall of Fame.
You can check out more about his competitive record, history, and preferred decks here
Fans have been giving Da Rosa their welcomes on social media, and the reception has been incredible so far. Having another big name join LoR's team has given players hopes regarding the game's competitive scene, live balance, new cards, and overall public perception.
Welcome, PV!