Today the first season of Arcane came to an end, but don't worry. With the series' success, we will have more productions such as this one from Riot. In this final act, we were able to see the conclusion of many arcs, showing new changes to many characters' stories and new information about their past stories. Besides, we had some easter eggs and references, which I'll point out, like before.
Like the other articles, I won't make a summary of the episodes, but I will contextualize the scenes. So, this article CONTAINS ARCANE SPOILERS.
7th Episode - The Boy Savior
Right at the opening we can see the Firelights in a musical clip showing the gang's style. In this scene we can see that their symbol is a stylized Z which refers to two things: the equipment that Ekko uses to travel in time is called Z-Drive, and, besides that, this symbol looks a lot like an hourglass, the symbol that Ekko has tattooed on his face.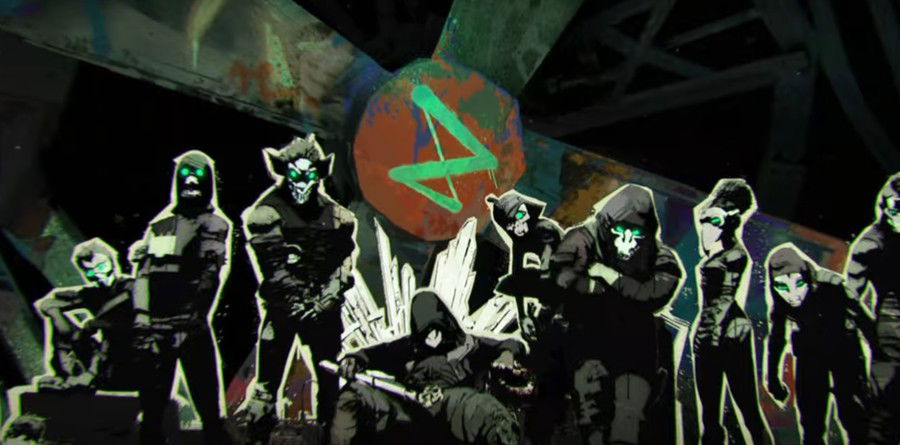 Next, when Ekko is questioning Vi, he shows the compartment where he keeps the gemstone, which is exactly his Z-Drive, which shows us that he was already experimenting with time. It is possible that he already has developed his equipment a lot, but still doesn't have a good enough energy source.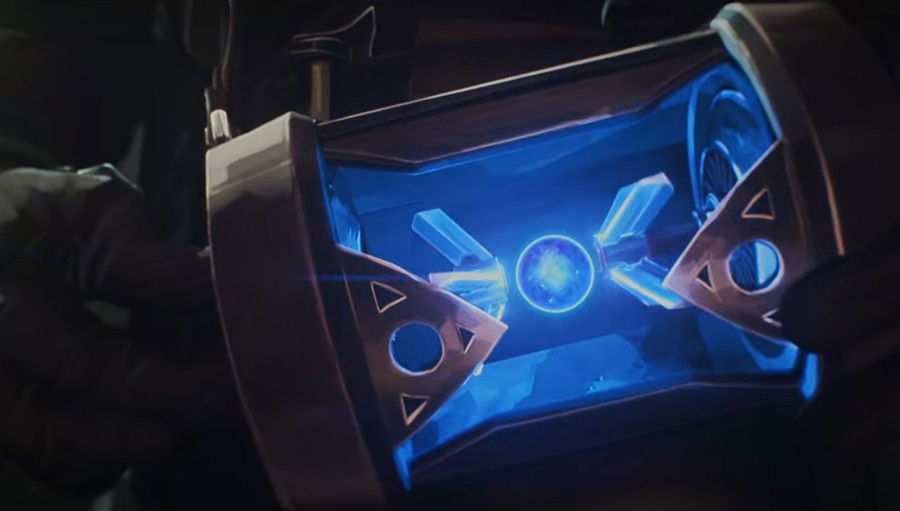 In Singed's laboratory, when the scientist brings up his own theories to Viktor, he mentions that he will be despised, which we know it's true, since he will be coming back to Zaun. But he also mentions Heimerdinger. In Singed's lore of today, he was once a great inventor from Piltover who lost his success after avoiding working with Hextech. Since in Arcane he is older than that, we don't know what his past was, but now we know that he was close to Heimerdinger.
Another important thing here is that we can see the importance of Shimmer in the tech that Viktor will start developing. This also shows quite well that while Piltover will use Hextech, Zaun uses Chemtech in their creations.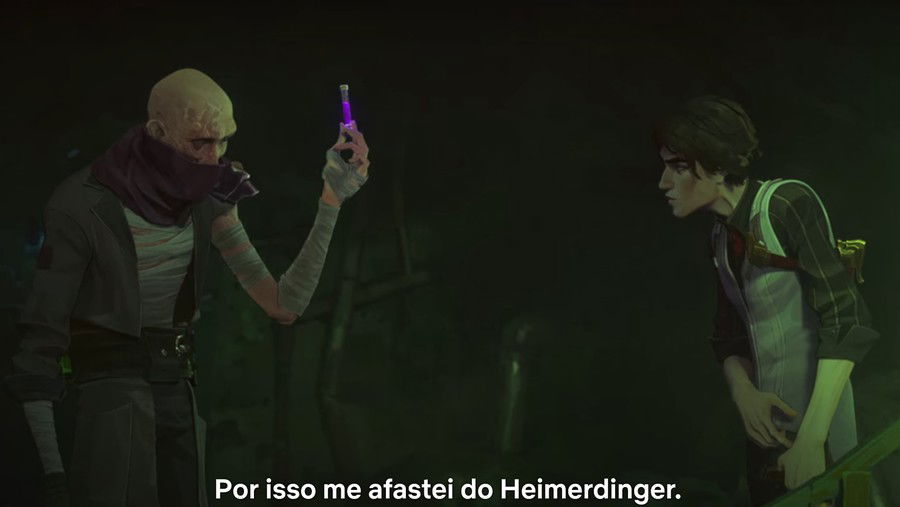 In Jinx's shop, when she has a mental breakdown because of her separation from Vi, we can see on her desk the metal butterflies that she will use afterwards to bomb the bridge. These butterflies were part of the Progress Day Festival and are part of the things she has stolen when she was there in the fourth episode.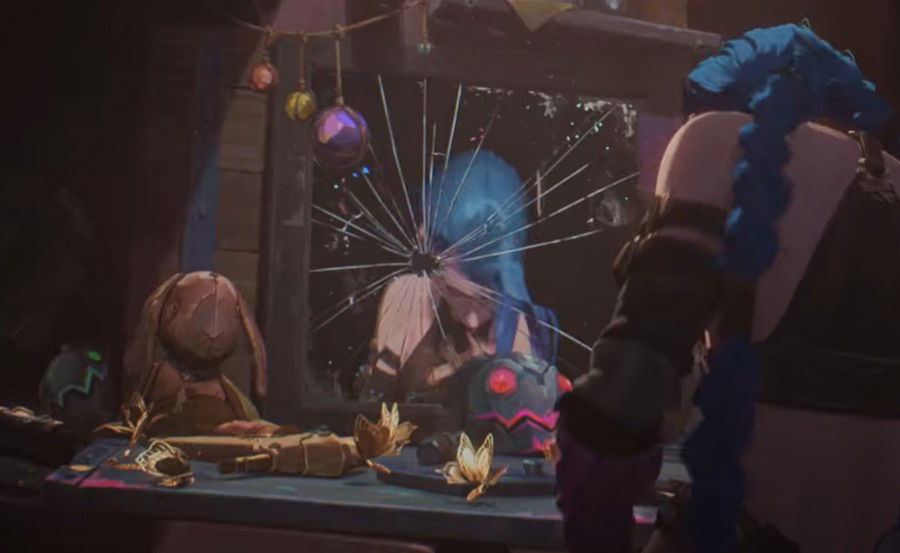 After talking to Vi about Jinx, Ekko takes her to see the mural of the dead. As I mentioned beforehand, zaunites have the habit of setting up these kinds of sanctuaries to their friends and family that have died, especially Ekko. In the mural we can see that Powder is there, which shows Ekko doesn't think his friend can be saved. We can see that they're adding up the pink-haired girl that Jinx killed in the blimp in the fourth episode.
Among the objects on the lower part of the mural, we can see a doll that looks a lot like teemo, completing another sighting of him in this act of the series. Besides, we can see on the upper part of the mural a wall clock, showing again Ekko's interest in this type of thing.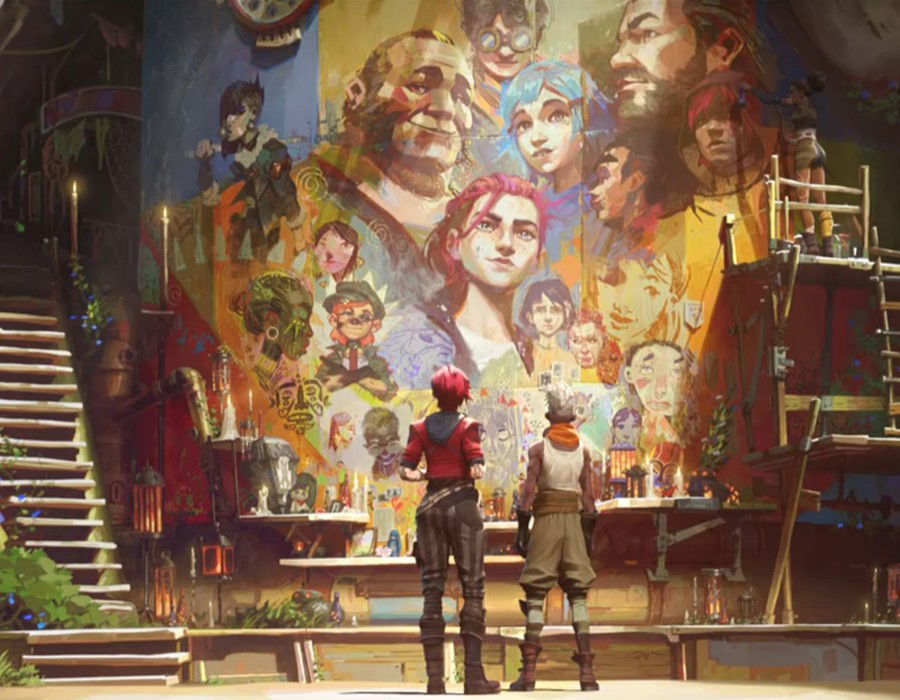 On the bridge that is under a blockade, Viktor and Jayce have an argument about the Undercity and Jayce shows how his opinion about them is radicalizing itself. Viktor gets extremely offended, rejecting his help to get up and lying about Singed's advice. At this moment we can start to see the break between the two and how Viktor will take the zaunites' side when the cities start to break apart.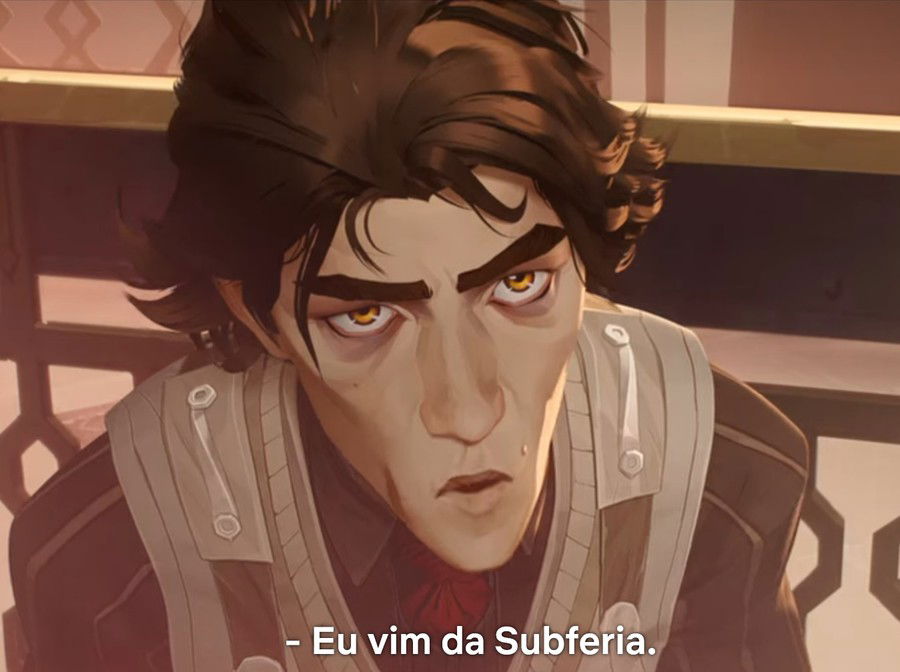 When Elora, Mel's assistant, goes to talk to her about the letter she received from her mother, she mentions outside friends which are talking about Piltover being vulnerable and Mel responds that Jayce isn't ready yet, showing that she still has plans for him. Another possibility would be that these outside friends are the noxians that would like to add the city to their empire, but this is closer to Mel's mother's objective.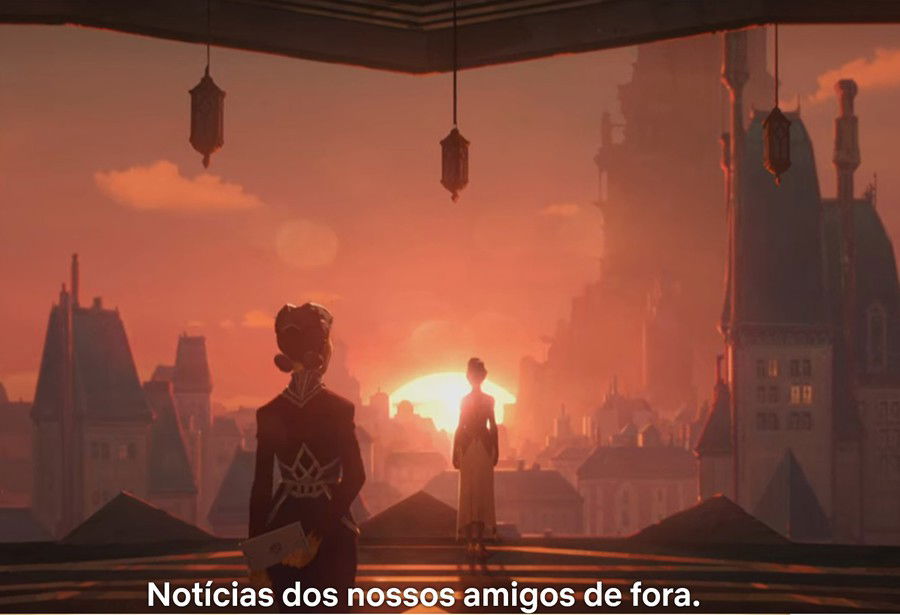 After the explosion on the bridge, when Jinx enters the scene through the smoke, she is humming the same song that she sang when her parents died on that same bridge.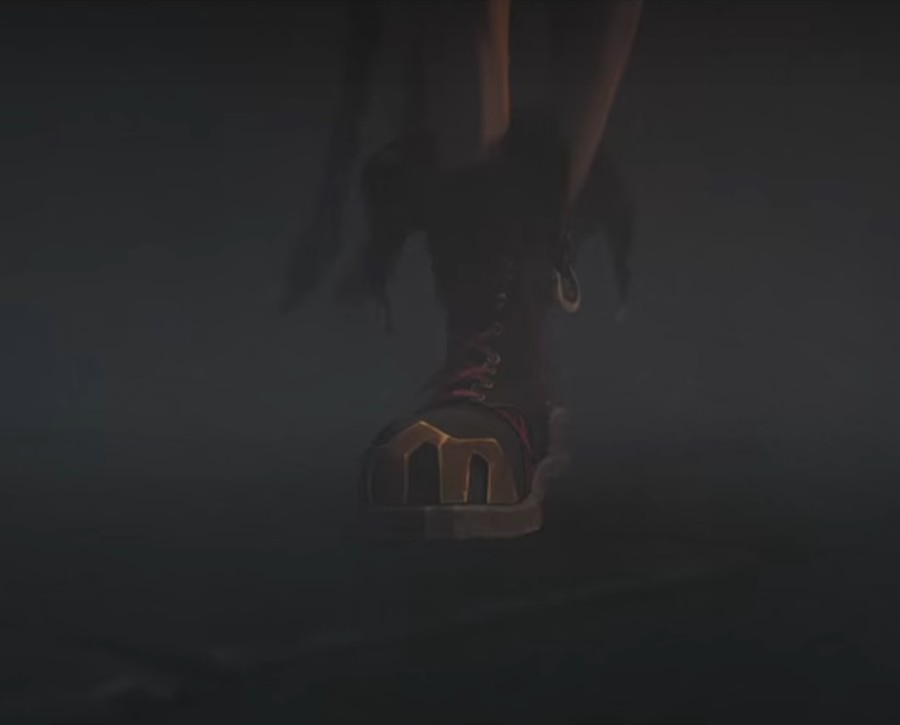 When Jinx and Ekko are about to fight at the bridge, we can see one of the last crows to appear in the series. This crow shows up behind Jinx, the same way that the Firelight shows up behind Ekko, showing that the crow is a symbol either to refer to Jinx or to Silco's gang, and doesn't have any relation to swain.
Besides this, in the fight against Jinx, in the middle of the animation showing the two of them playing as kids, we have a moment where it seems like Ekko goes back in time using his pocket watch. This might be showing the existence of a Z-Drive prototype, but it can also be just a moment that shows the end of their little game, in which he would be hit by her as a child, but now that he is older, he isn't willing to lose.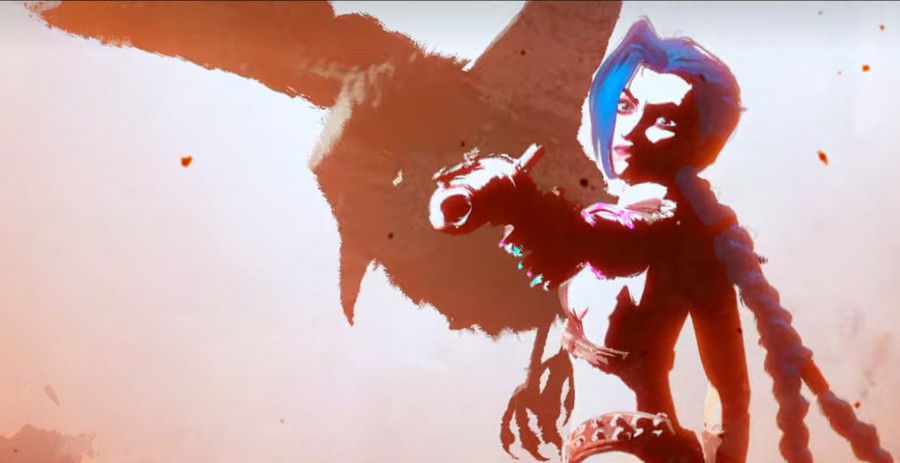 8th Episode - Oil and Water
In this episode's first scene, we see Mel's past in Noxus. After a battle, her mother asks her what to do with a young woman from the previous royal family from this conquered place. Mel says they can show mercy and lead by example, but her mother disagrees and executes the girl. This scene reminds us a lot of the (link)(https://www.youtube.com/embed/FGlhWPwrkDg)(Tales of Runeterra: Noxus), which also shows the end of a battle, but shows that in the new Empire, after Swain's coup d'etat, their approach is softer, showing that the ones that want to become part of the new Empire will be accepted.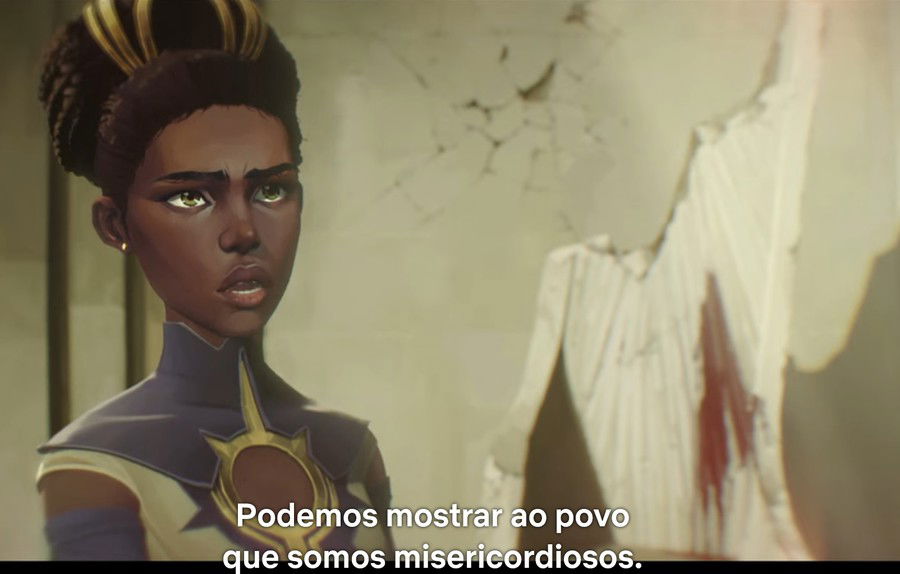 When Silco goes into Singed's laboratory to ask for help, the chemist says he can save her, but that sometimes death can be merciful. This might refer to his own biological experiments or to something more specific. Another important thing that he mentions is that he once had a daughter, which is a new feature from this character.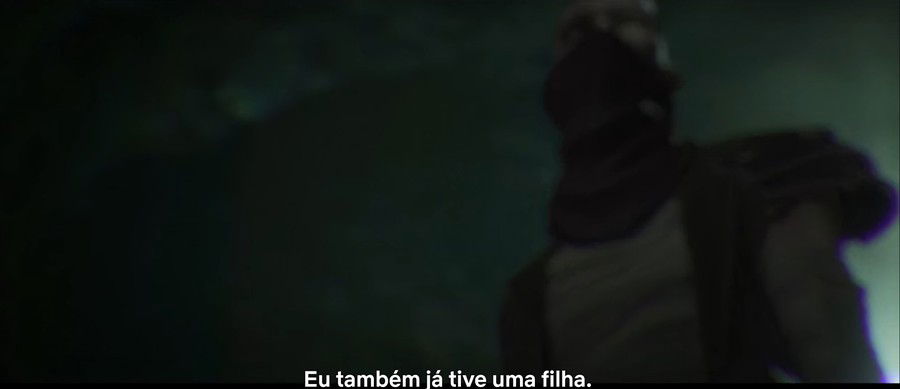 Later, when we see the treatment that Singed gives her is using Shimmer, we can see how Jinx now has her eyes turned pink, probably permanently, since Singed makes it quite clear that it would be an extreme treatment. We can also see that till the end of the series Jinx will get more erratic and even with super-human speed because of the Shimmer in her body.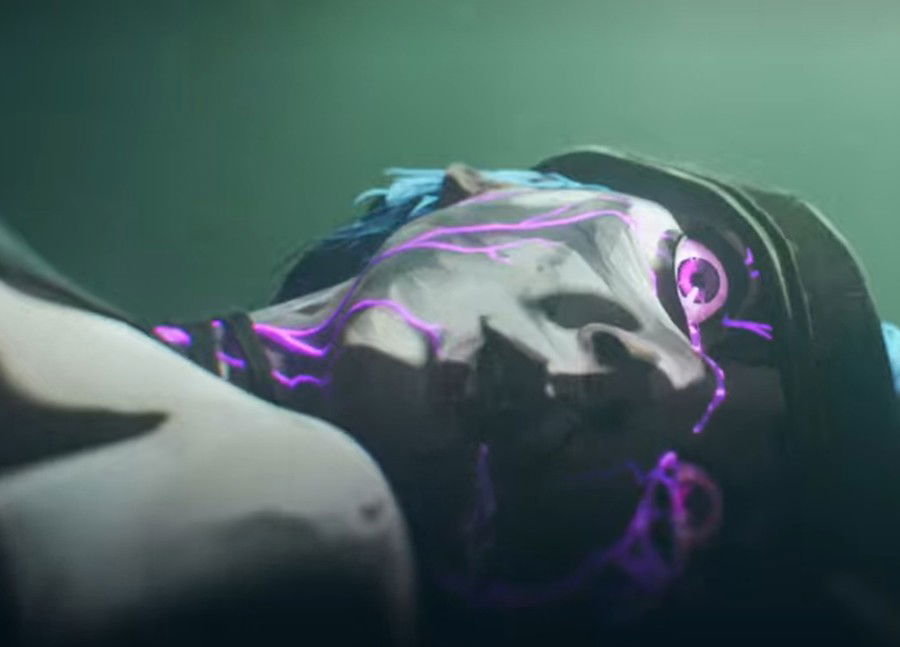 When Viktor runs in the pier, we can see that he feels great emotion, since he was never able to run, since he always had moving issues. This leads to him wanting to experiment more with the Hexcore, so he draws the runes on his chest this time. At this moment, he tries to use the Hexcore on his body without Shimmer, which probably caused the reaction that he didn't expect, which causes the death of his assistant, Sky.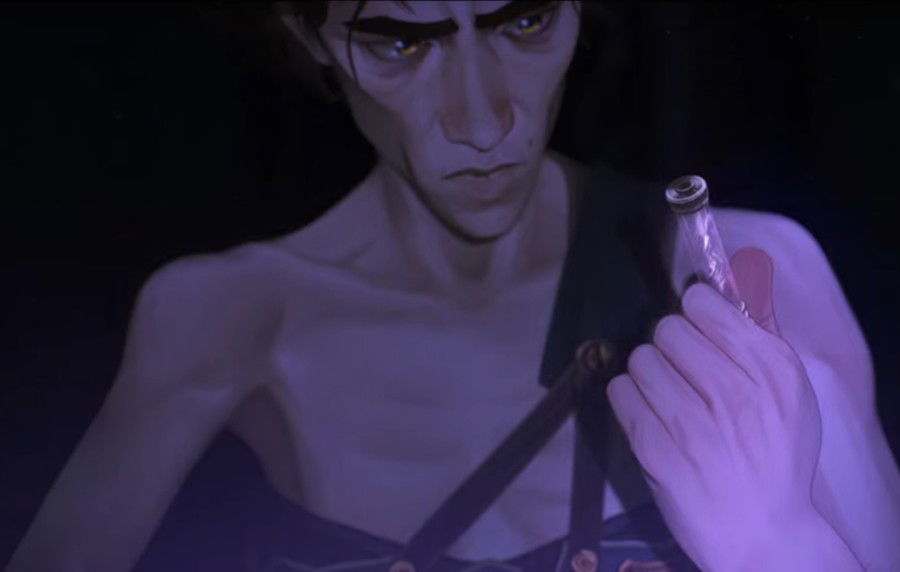 After the reaction ends, we can see that the core is more transformed, almost completely "closed". It's already pretty organic at this point, and from the way it will react with Viktor when he tries to destroy it, I believe the core is getting conscious. Considering that in today's lore Viktor is Blitzcrank's creator, it is possible that the core will end up becoming a sentient robot or something like that, maybe even Blitzcrank, but I find it unlikely.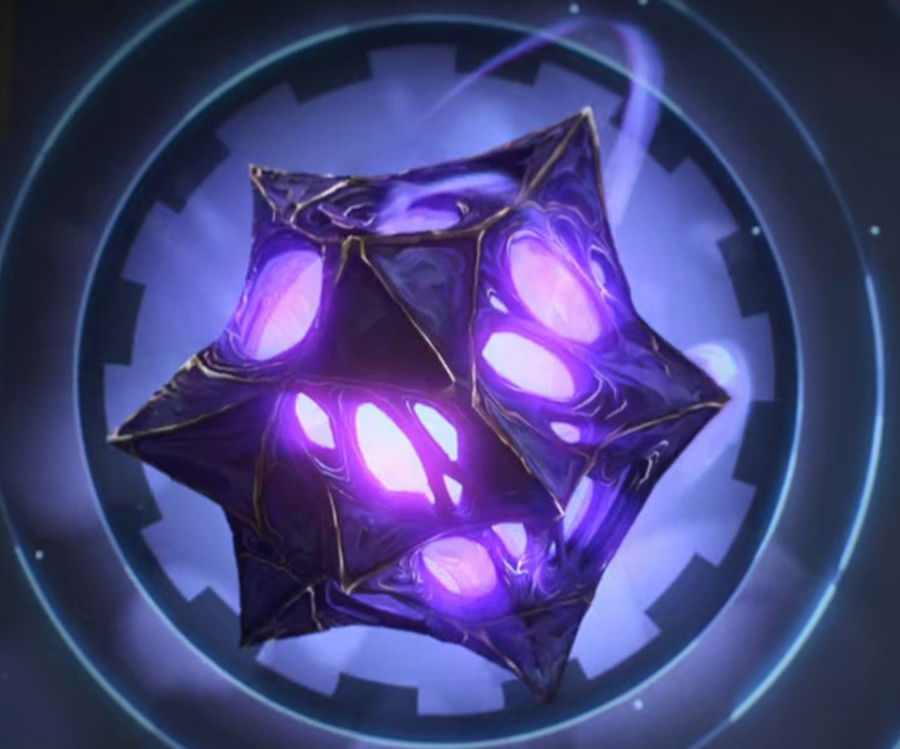 At Silco's Shimmer factory, we have a few interesting references. The Shimmer barrels are marked with the purple "X", as they were in the blimp in the fourth episode. As he fights, Jayce activates one of his abilities from League of Legends, the Lightning Field. We can also see the moment that the hammer becomes a cannon, when it opens up and Jayce starts to use another ability, the Shock Blast.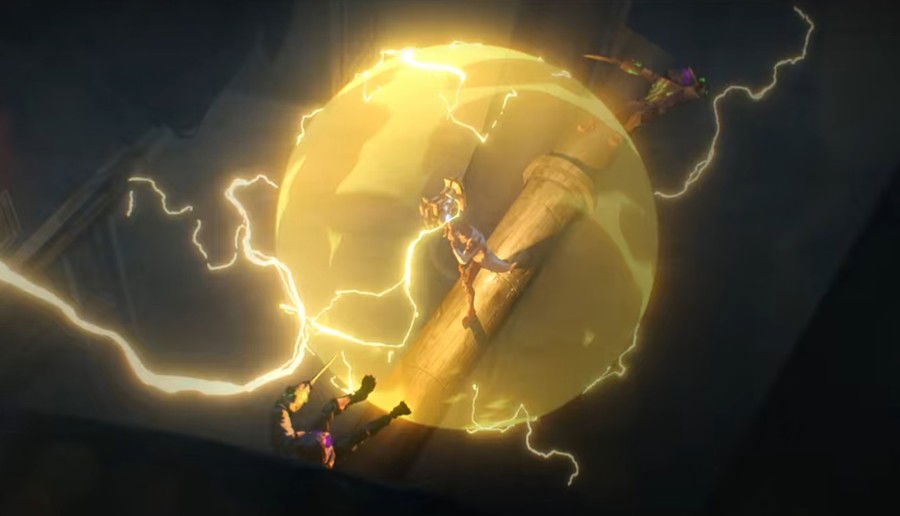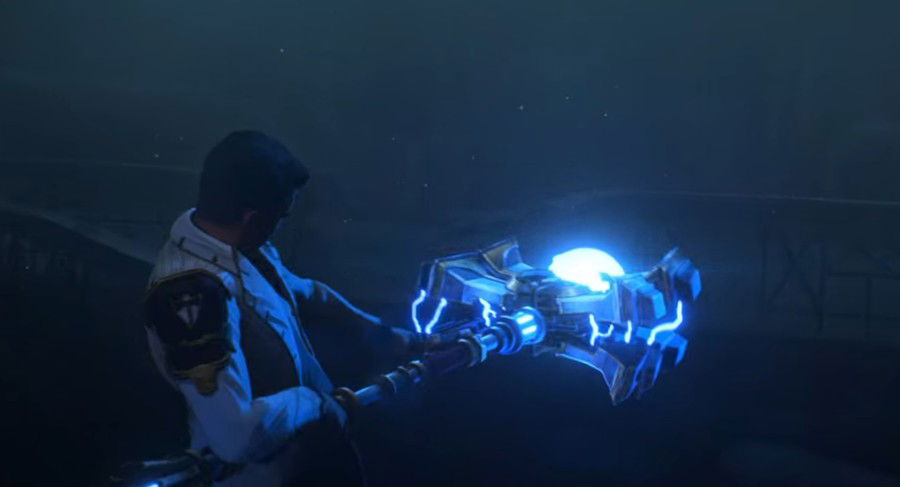 9th Episode - The Monster You Created
When Mel talks with her mother about Jayce, Piltover and the war, her mother says Noxus is where she belongs. At this moment we have an image of them right in front of the painting that Mel did showing the noxian port. This image is important because at the end of the series, when Mel renegades her own family and noxus for Piltover, we will see the painting ruined by yellow paint, a color that represents Piltover.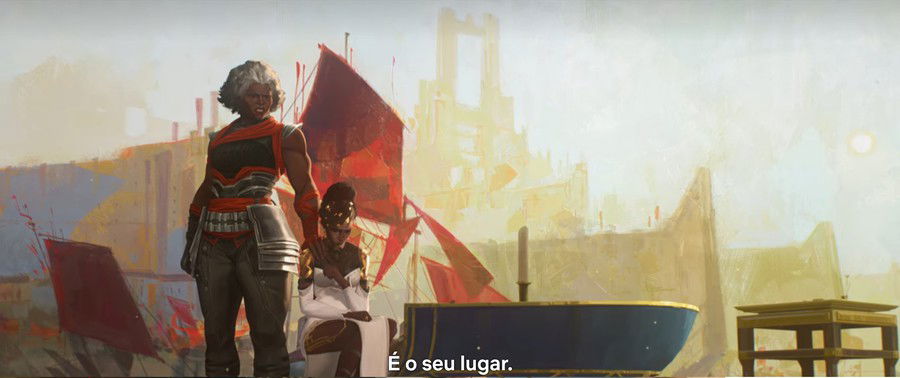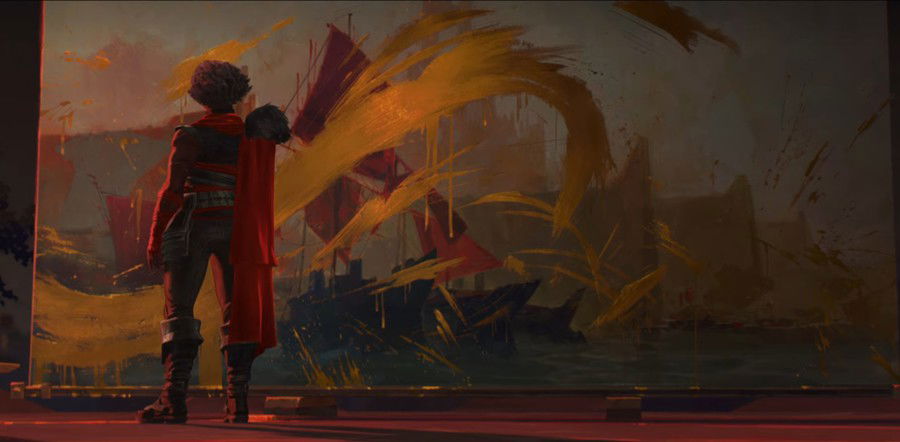 At the Vander Tribute Statue, we can see Ekko's name in one of the statue's markings. And again we have the reminder that zaunites like to pay homage to their loved ones. Vander, in particular, was very dear to almost everyone in the Undercity, since he was seen as a local leader.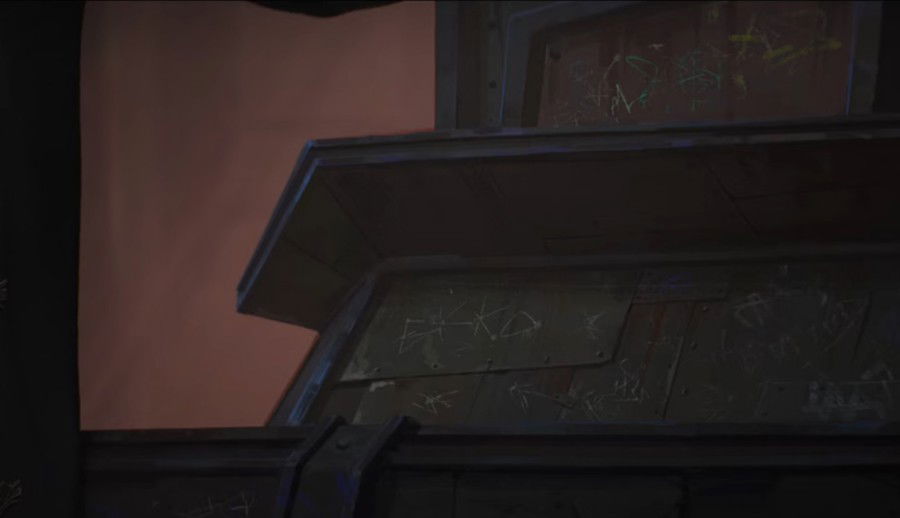 In Vi's fight against Sevika, one of Vi's attacks is to throw the pool table up and then against her opponent, which is the same thing that Sevika did in their last fight when she activated the Shimmer, but using a can. Besides that, in the fight's climax, we can see Vi activate by accident the shield from her passive ability, Blast Shield.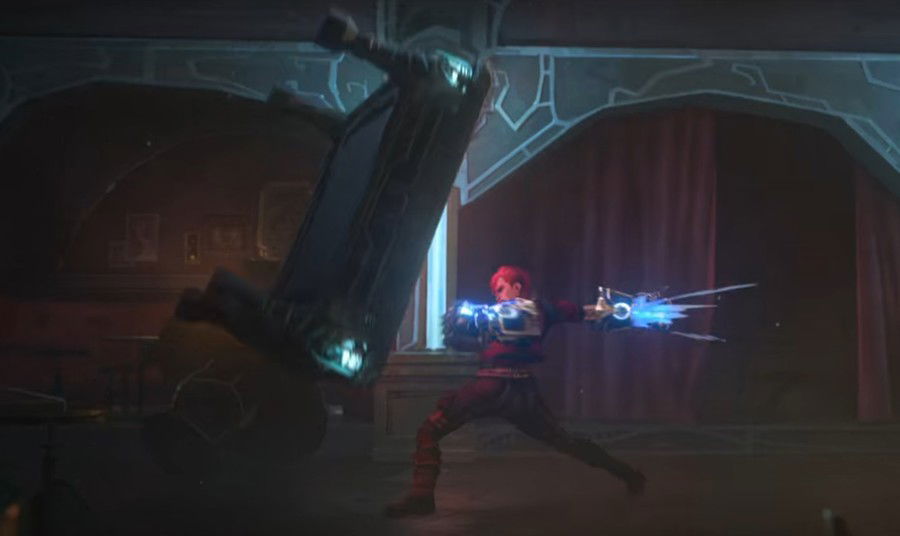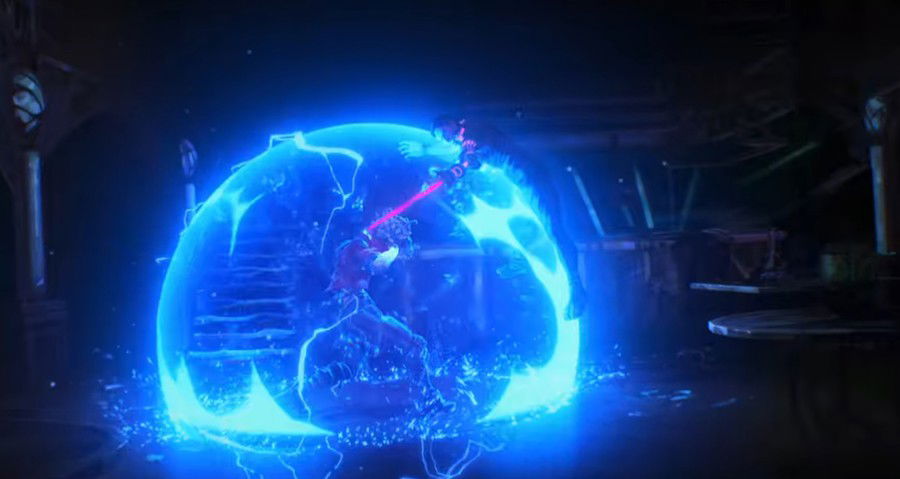 When Jinx and Vi are talking about the past and how Jinx has always listened to Vi's voice, even when she thought she was dead, the scene is lit by a music box with a few shimmering candles. This box is the same one that Jinx took when they were at Jayce's shop in the first episode, an original Valdiani.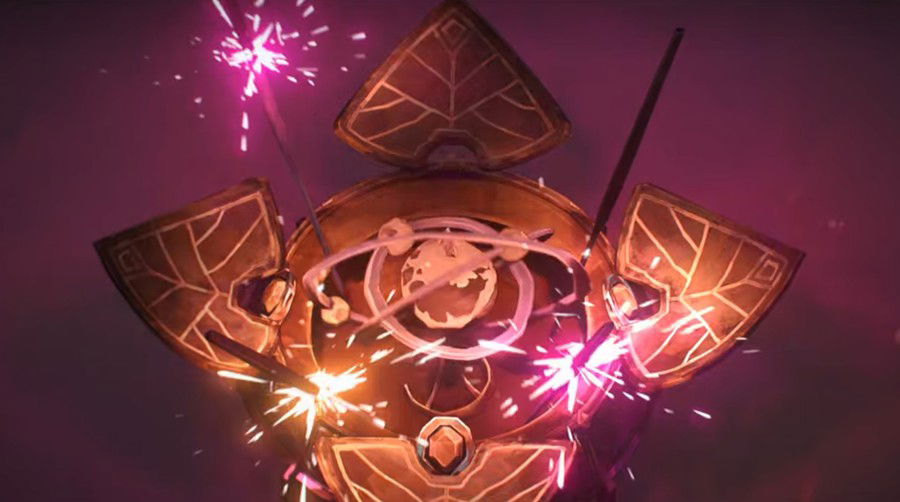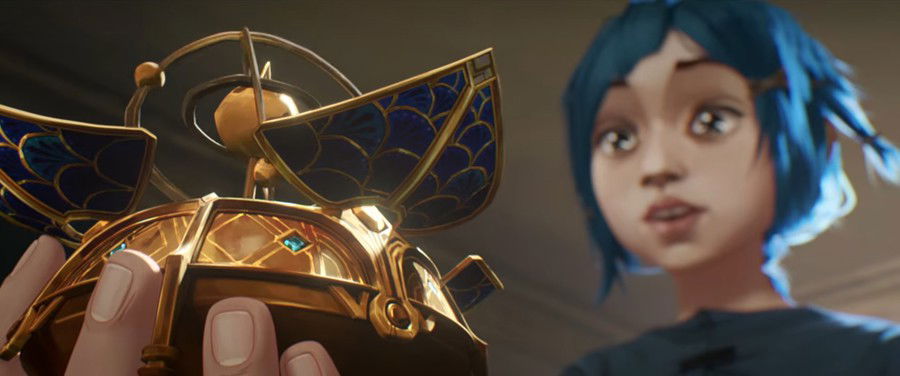 Another important highlight in the dinner scene are the chairs that Jinx sets up, named Jinx and Powder. We can see that the Jinx chair is decorated with crow's feathers, another clue that this is a Silco symbol.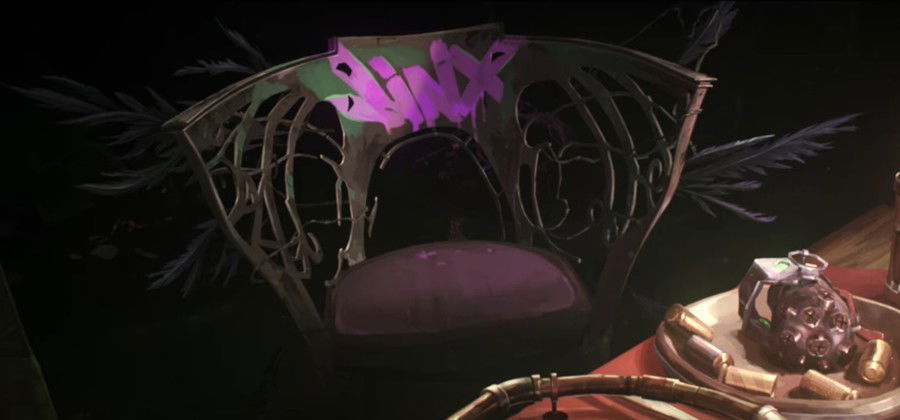 After the episode's climax, at Jinx's dinner table, she takes her rocket launcher Fishbones and shoots a Super Mega Death Rocket against Piltover's Council. At this moment we have a lot of scenes that show the futures of the serie's characters: Sevika at Silco's room alone, Ekko and Heimerdinger working together and Mel's mom finding out that her daughter won't help her.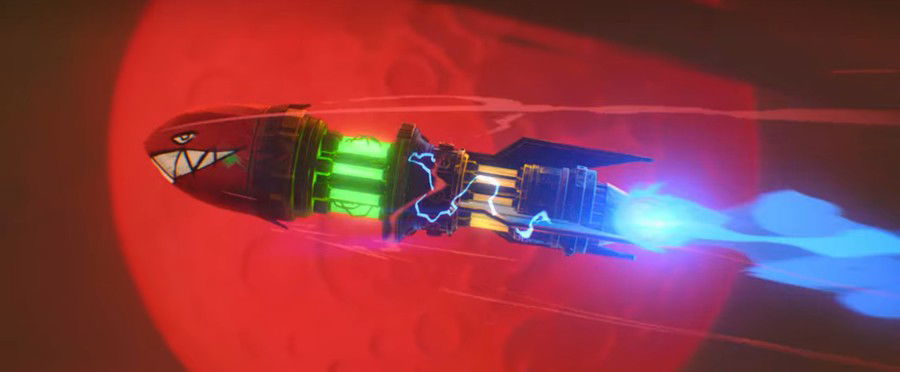 What now?
The first season finale left many open storylines, as it provided the series with a big hook for the future. Fortunately, the second season is already confirmed even though we don't have an official launch date. We can expect many things yet to the characters that were left after the finale.
The Council
With the launching of the Super Mega Death Rocket, we can imagine we will have a few dead on the Council. We know that Viktor and Jayce are safe, but it is quite likely that we will see other members die. This will probably propel the characters left standing. Jayce will want revenge from this Zaun Attack and because Mel might die or be severely injured, Viktor will probably be injured and will need many augmentations and Caitlyn will probably work even harder to prevent a war between the cities because of what happens to her mother, since she knows more about the attack.
Civil War
The next season will probably be centered around the conflict between the cities, with characters taking sides. We had plenty of hints to a big conflict between Zaunites and Pilties, and we haven't yet seen this in this season, since Jayce was going to make a peace treaty, but with the Council's explosion this won't be possible anymore.
Ambessa
Though she is not named in the series, Mel's mother is called Ambessa, as per the credits. With the war going on in the city, she will probably be around more in the second season, since she was there for that.
We can't know how Mel will be, but she showed herself to be very willing to protect her daughter from anything, so she will probably be furious. Another important thing is the man she mentioned that is going after her family. We don't have any confirmation about who he is, but among a few possibilities we have General Du Couteau, Katarina's father who is a powerful Noxus man, Darius, which is a great military leader, or Swain who at this time is probably a renowned strategist, but not a general. It might also be a new, unknown character.
Singed
From all the characters, Singed was the one who had the most peaceful ending, remembering his daughter. Another possibility that is being brought upon us is that his daughter might be Orianna, the Lady of Clockwork. I don't think this is the case since he is a chemist who knows a lot about biology and botany, and hasn't shown any robotic knowledge in the series. But anyhow we will probably get to know his story in the next season.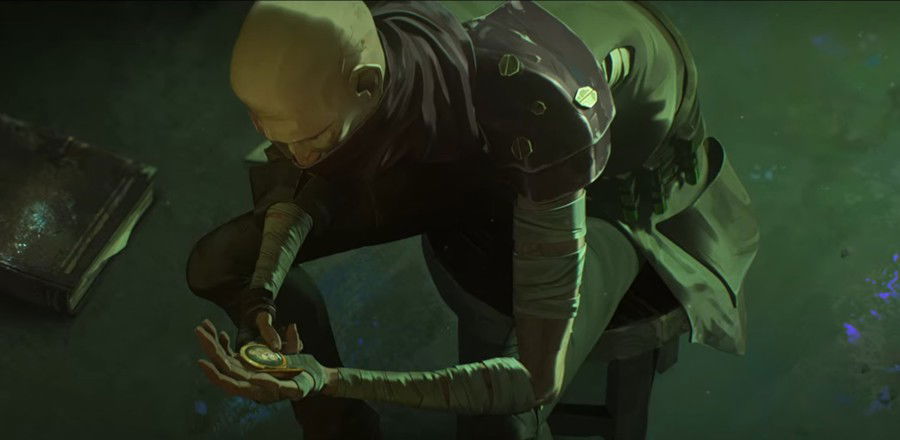 Warwick
Warwick showed up at the end, tied up in the ceiling of Singed's laboratory, as it was when he had his rework announced for the first time. We don't have any confirmation if we will see truly if he is Vander, since we could only see his profile partially.
But we could see that he has a beard. And even though it's more rough than Vander's beard, it might be a result of his fusion with the wolf, since his hand is fuzzy and has claws. Another possibility is that maybe Warwick is the man that killed Singed's daughter and that is a form of revenge, since he himself mentioned that "death can be merciful" and is actually punishing him worse than just killing him.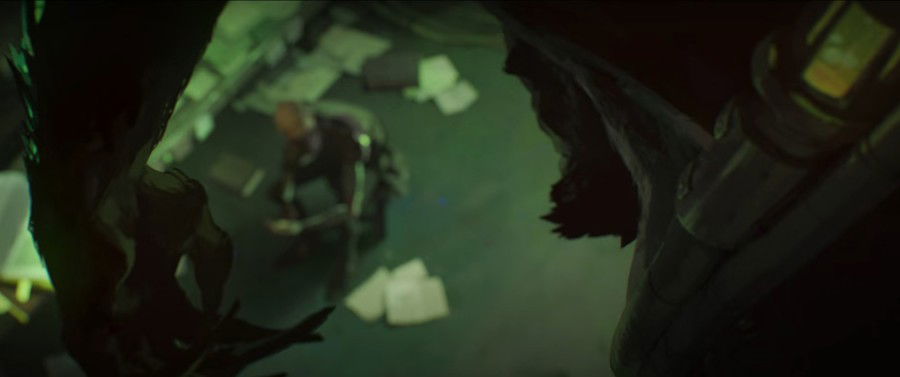 Ekko and Heimerdinger
This is a new alliance that the series propositioned us. But with Heimerdinger's development, we can see that he will become a more humane scientist, thinking of his inventions as ways to help those who need: the zaunites. It is quite likely that we will see him taking the Zaun side in the war. And we should see both of them working together on Ekko's Z-Drive.
Viktor
We couldn't see the Glorious Evolution happening fully, but we can be sure that he will have a very complicated second season. He still hasn't been able to destroy the Hexcore and was now hit by the rocket. In the second season he will probably have more time in the episodes to develop his robotic skills and start helping the zaunites, probably becoming a pariah by being a zaunite in Piltover.
Caitlyn
Caitlyn will probably become a key piece in the war, acting in a neutral way to avoid conflicts alongside Vi. Her actions in this period must result in her post as a Sheriff, probably at the end of the second season.
Conclusion
Now that Arcane is over, we can only hope for new Riot Productions. Fortunately, we already had launchings of other games and new announcements about future projects. Besides, we can rest assured that we will have a second season, probably faster than the first one.
What about you? What did you think of the series? Did you see another easter egg or interesting reference? Which was your favorite character?